Hello
I have caught several impressive
Pepsis
wasps in French Guiana ! They are a thrill to see flying and to catch ! Putting them in the cyanide jar is also "sport", as you don't want to get stung by these impressive wasps.
Any idea on how to spread them and get this perfect results for wings and legs ?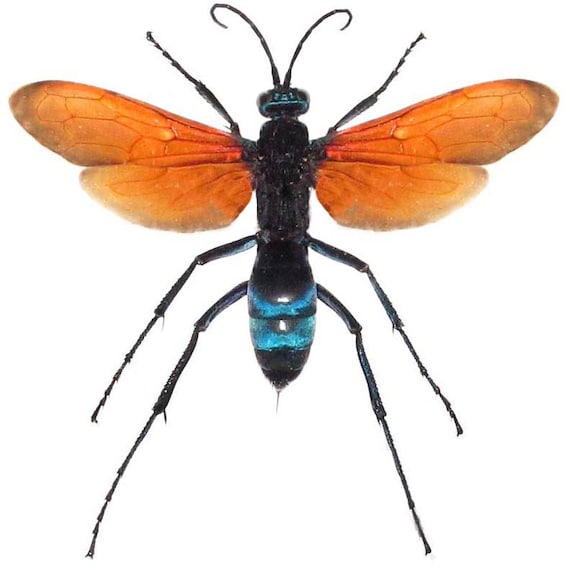 I mean : if I use a spreading board for the wings, the legs won't be well placed.
And if I don't use any board to be able to correctly place the legs, the wings won't be well spread.
If anyone has succesful experience in spreading these tarantula hawk wasps, I would be happy to get their insights before trying to spread them myself.
Thank you
Olivier